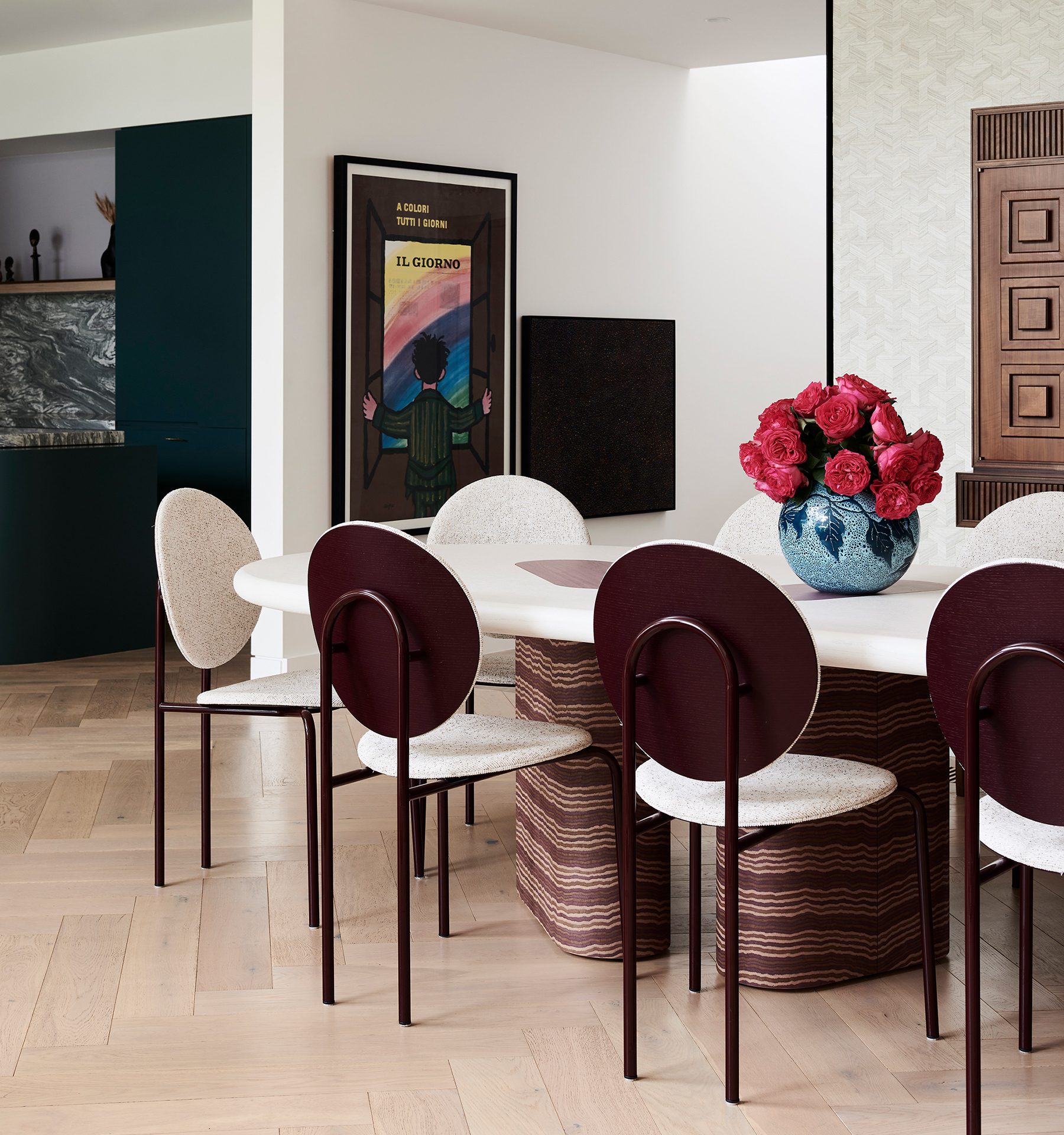 The worlds of fashion and interiors have much in common: fabric, colour, line, texture. One can tell this just by glancing at the chic, sleek home of Ilana Moses. Though the owner of Melbourne-based boutique Grace had a strong idea for the style of her newly renovated mid-century home, she engaged interior stylist Simone Haag to help her with the final layer. Working within the impeccable contours of the original Ernest Fooks home, the pair settled on a mixture of curved vintage furniture, rich tones and contemporary art to create a high fashion-inspired interior, complete with our Michelle chairs from Australian dealer, Space Furniture. We spoke with Simone about the project below.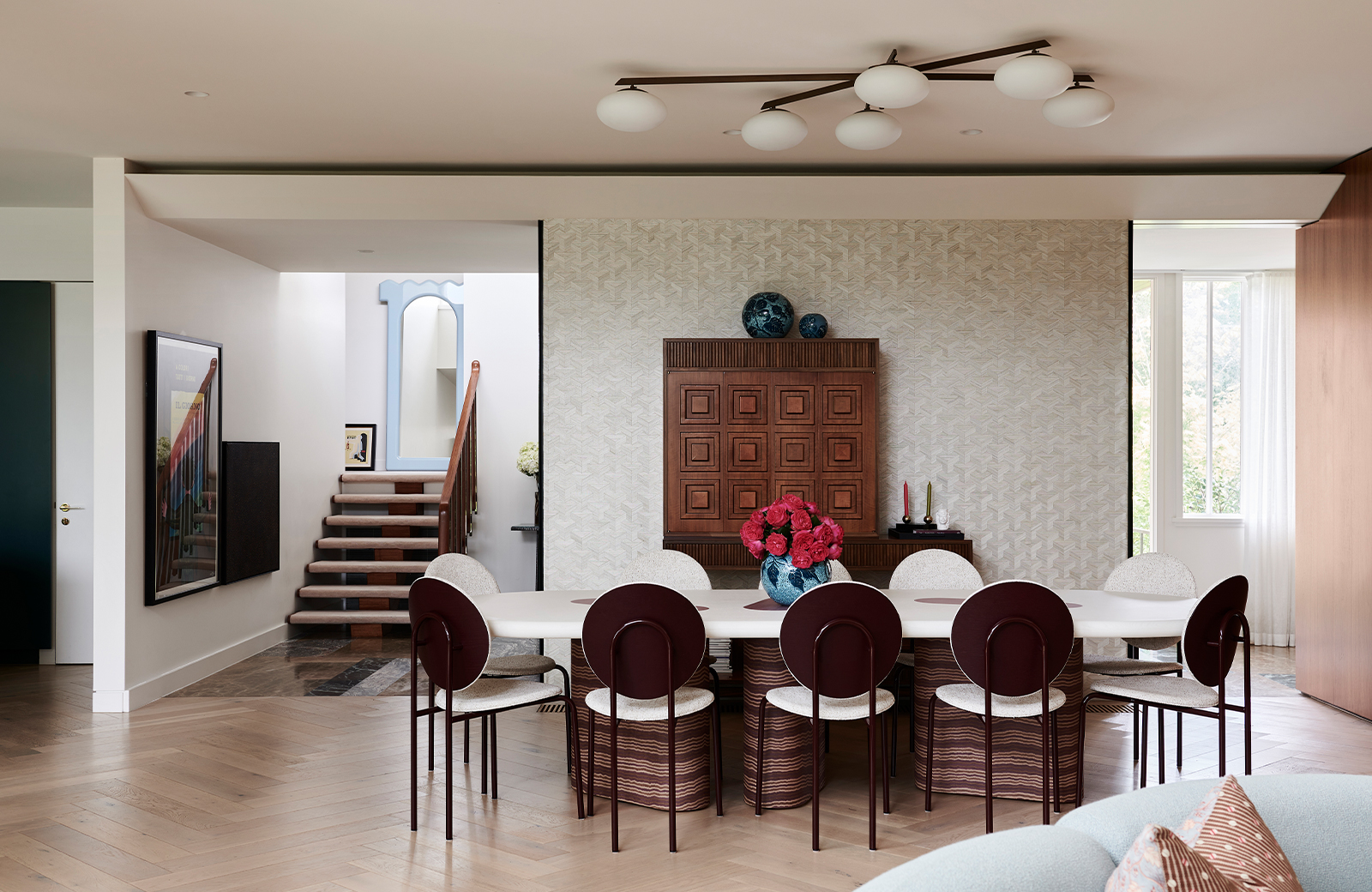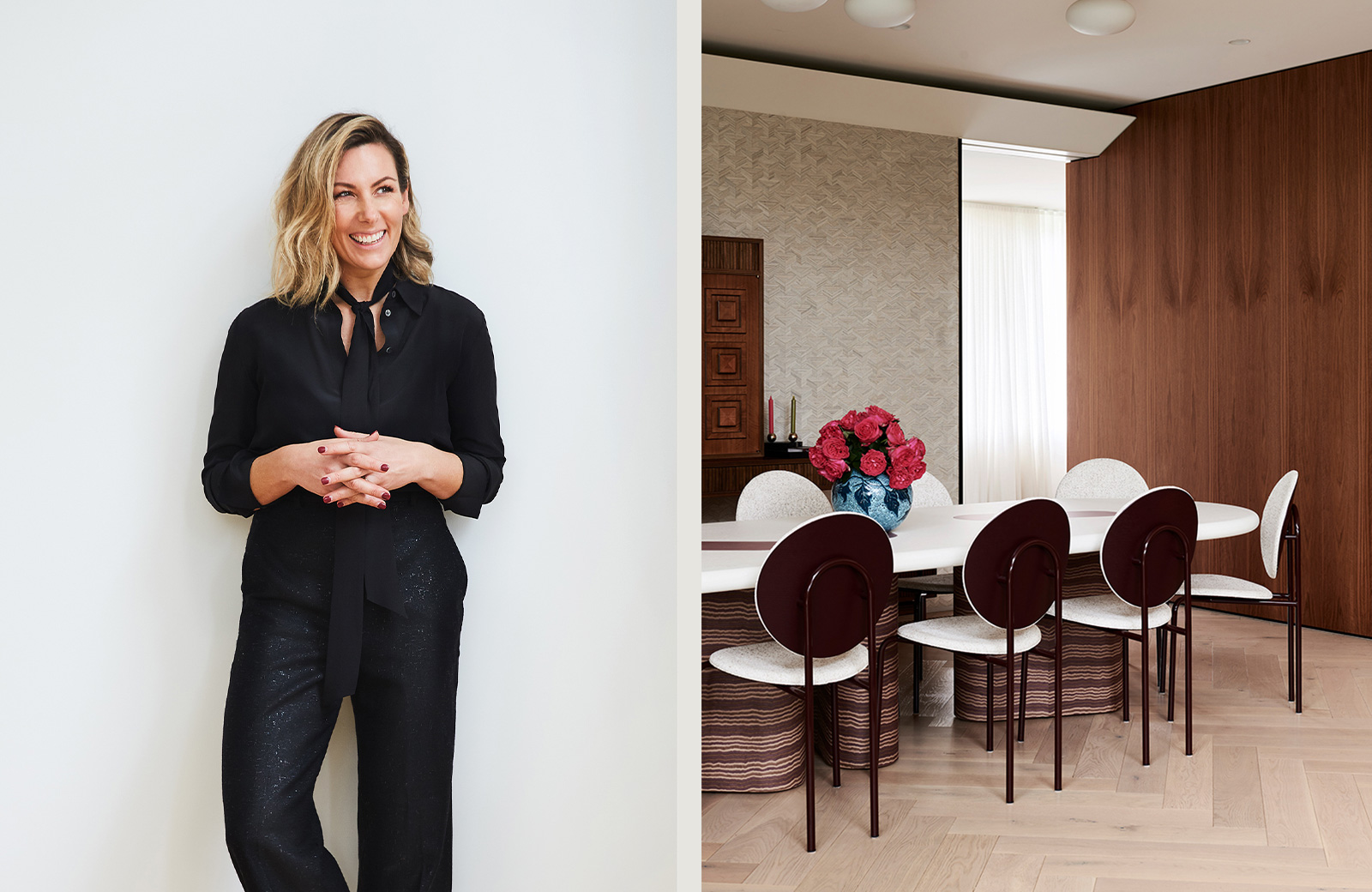 Q: What was the brief for this project?
Simone: Ilana engaged Inarc Architects to design the interior structure, so we had a wonderful,
elegant base to work from. She had already procured some beautiful pieces for the house and
we worked with her to layer up from there.
Q: What was your inspiration for this project?
Simone: Ilana's got an amazing eye and you can see how her years in the fashion industry have
melted into her taste in interiors. The boundaries between fashion and interiors - colour, texture
and fabric is very fine, so we wanted to transport that high fashion feeling into the final interior layer.
Q: Why did you choose the Michelle chair for this project?
Simone: We needed a chair that was relatively narrow to maximise space around the dining table,
and the Michelle chair was just that. Especially in the custom plum fabric which suited the mid-century
architecture of the home.
Q: What is your favourite part of the project?
Simone: The fact that we walked the line between art and design. We were able to merge sculpture,
furniture and art to the point that it's hard to tell where one stops and the other starts, which is exciting.
Explore the Michelle collection
Photography by Eve Wilson for The Design Files
Editorial styling by Annie Portelli and Sarah Hendriks
Architecture Inarc Architects
Built by Visioneer Builders
Interior styling by Simone Haag
Portrait of Simone Haag by Fi Storey