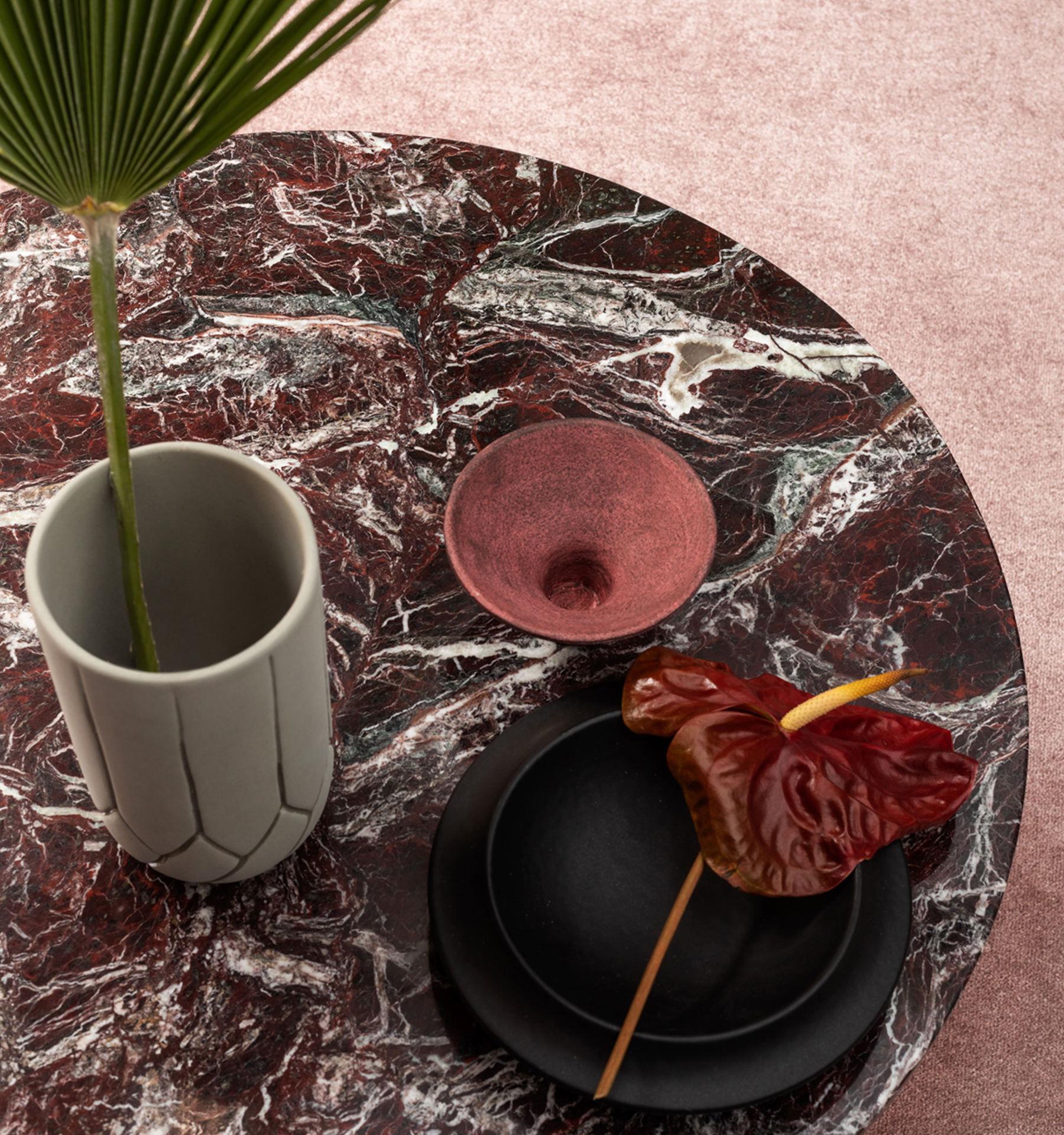 As we continue our Material World series, we take a closer look at the much loved stone marble.
Marble has been used in architecture and interiors for centuries. From ancient Rome, Greece and India, it has formed many of the worlds most significant buildings including the Temple of Olympia, the Parthenon and the Taj Mahal.

Traditionally a sign of wealth, today marble is much more readily available and a popular choice for adding a feeling of luxury into interiors.

It's one of the most enduring materials of all time, and can be sourced in numerous colour variations, primarily from Italy, Spain, India and China.

SP01's curated material palette features four marble stones—Verde Guatemala, Nero Marquina, Bianco Carrara, and Rosso Levanto—ranging from classic grey-veined white to a deep textured red, adding colour and interest and a sense of luxury to our table collection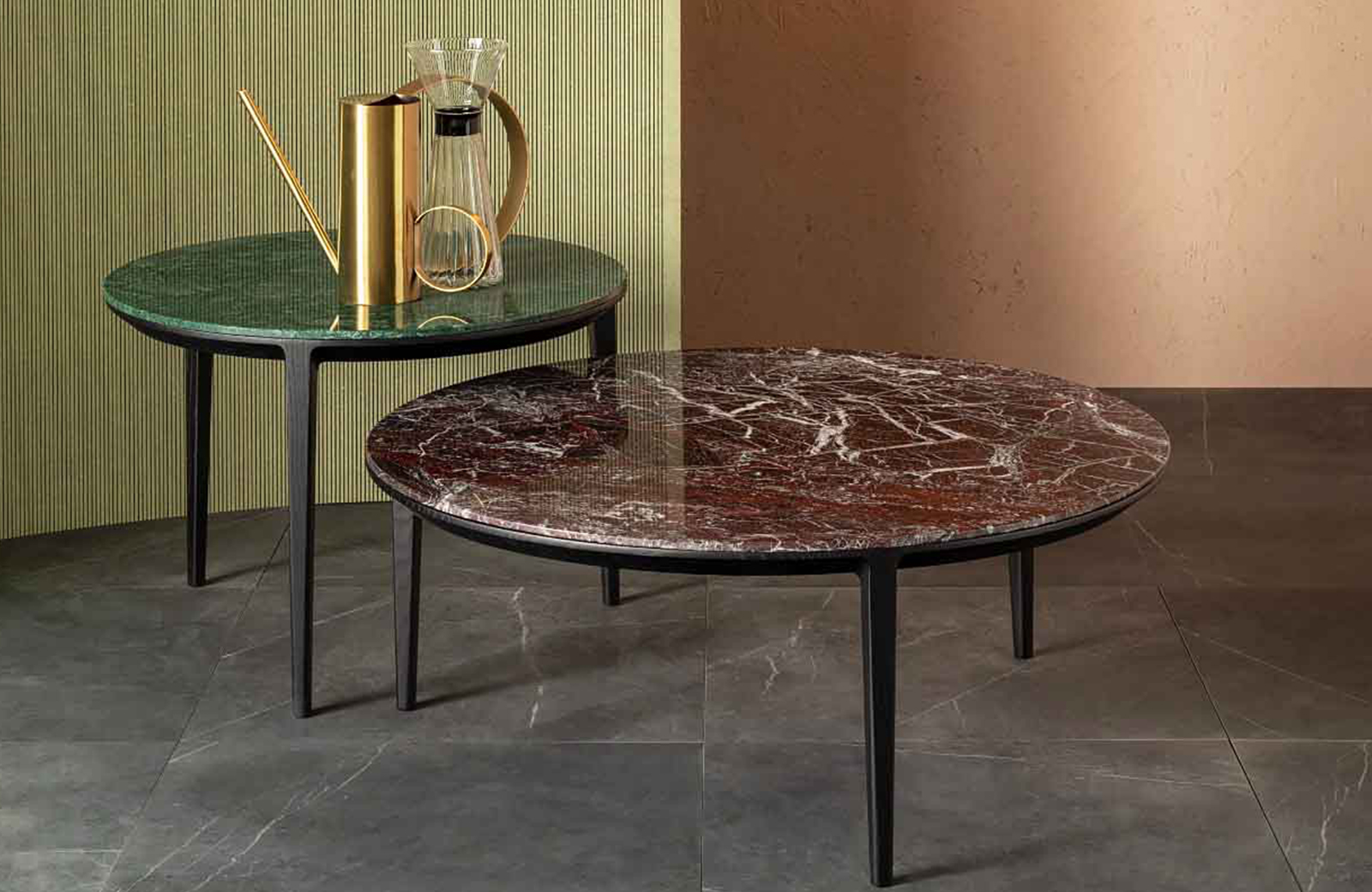 Verde Guatemala
An eye-catching, exotic marble featuring an emerald, fern and moss green base and swirling, black veins. Highlight this hardworking material to create effortless intrigue and drama.
Fact: The name Verde Guatemala is a misnomer. 'Verde' means 'green' in Spanish, Portuguese, Italian and Romanian, yet Verde Guatemala is sourced from India.



Nero Marquina
A deep black marble with a distinctive, bright white veining pattern. Elegant and luxurious, this marble forms the backdrop to a bold monochromatic scheme.

Fact: Nero Marquina's black colour derives from naturally occurring bitumen in the Basque Country region of northern Spain where it's extracted.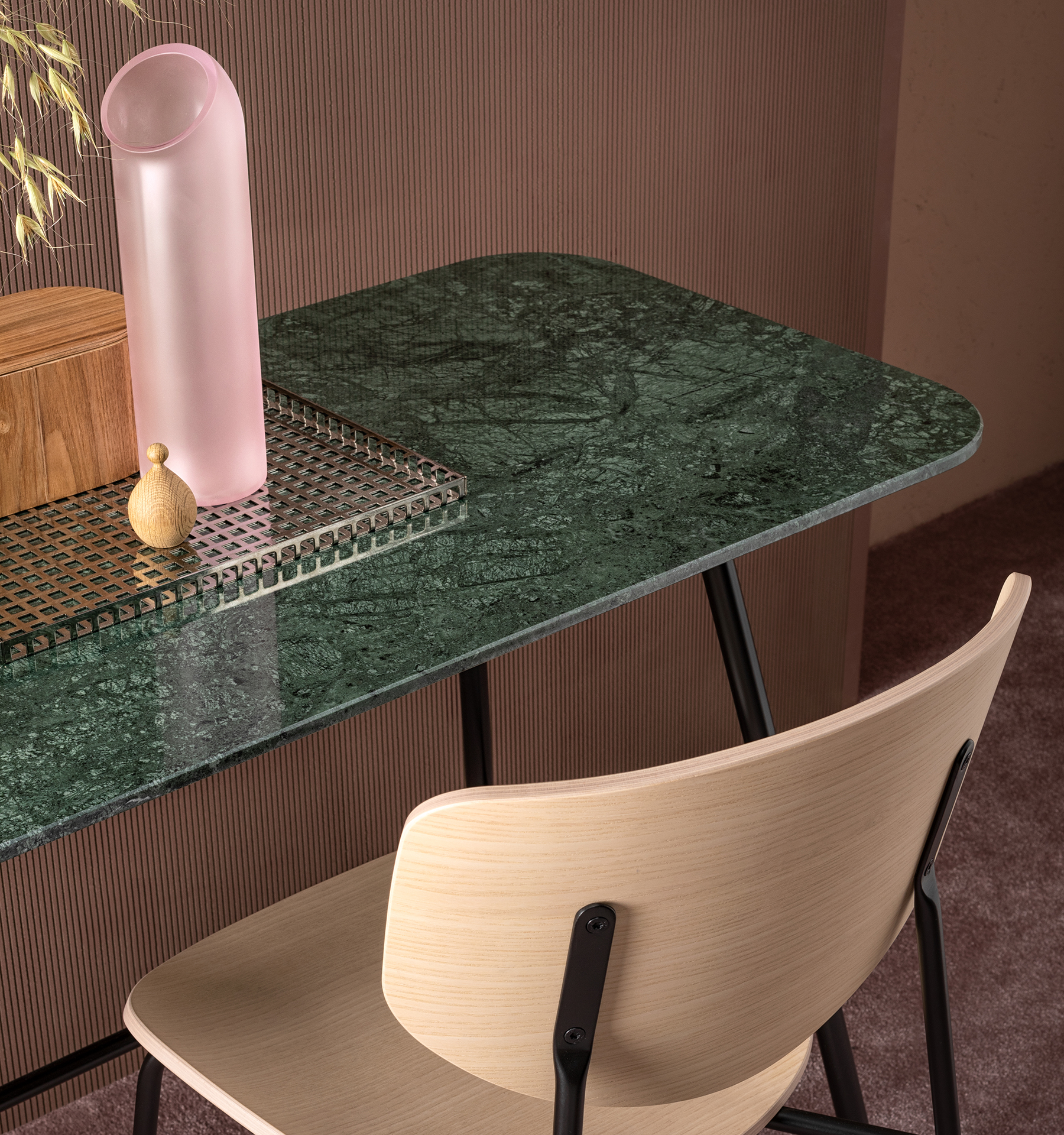 Verde Guatemala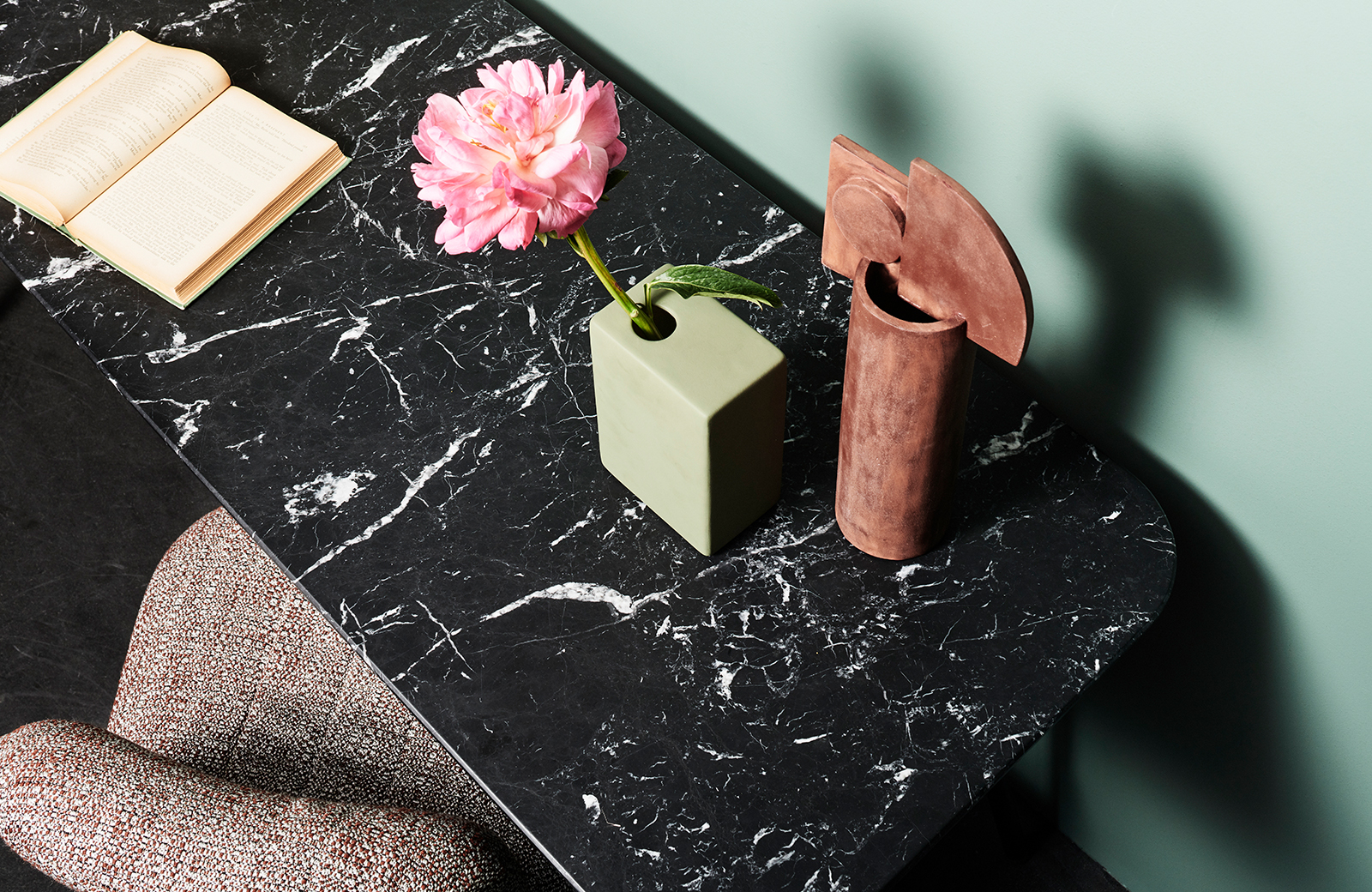 Nero Marquina
Bianco Carrara
Quarried in the mountains of Italy, Bianco Carrara is one of the world's most renowned stones. The material has been prized since ancient times for its distinctive grey veining against a cool white background.
Fact: Carrara marble varieties have been used for some of the most remarkable buildings in Ancient Rome, including the Pantheon and Trajan's Column, which have each stood for close to 1900 years.




Rosso Levanto
Striking white veining adds a natural texture to the naturally blended red, brown, burgundy, black and white tones of Rosso Levanto. This extravagant and gorgeous stone presents a sophisticated dose of colour.
Fact: The presence of iron oxides gives Rosso Levanto its predominantly reddish pigmentation.