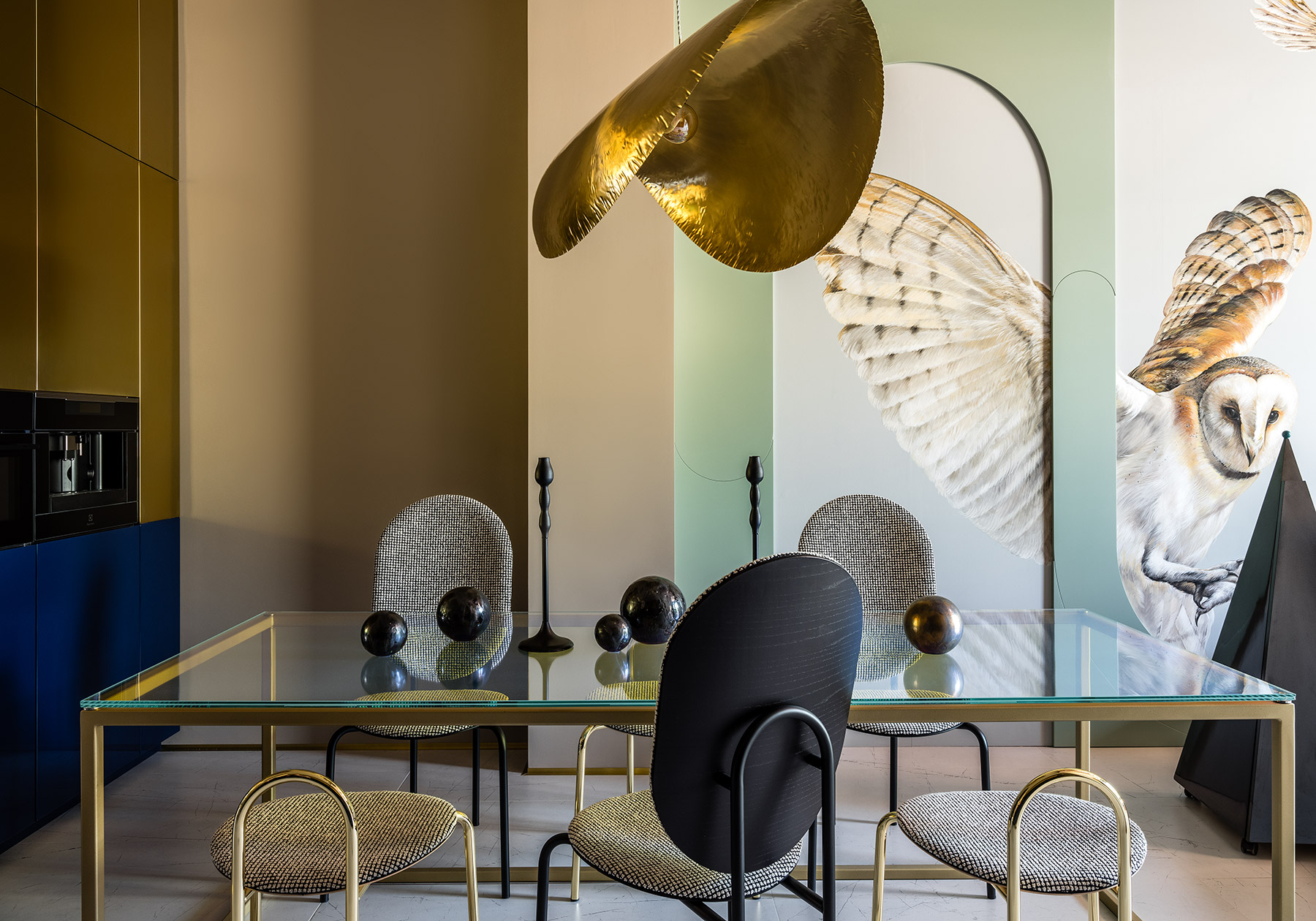 Elle Décor Russia recently featured SP01's Michelle chair and Michelle stool designed by Tim Rundle as part of an editorial featuring a glamorous apartment located just 500 meters from Kremlin.
Situated in the very centre of historic Moscow, behind the luxurious Baltschug Hotel, the apartment is located in one of Moscow's most exclusive locations also known as the "Golden Island".
With its mixture of pattern, textures and lavish metals the interior was designed by Tatyana Bubnova and Alexey Rubashenka, with careful thought and consideration about how the apartment would reflect light both day and night.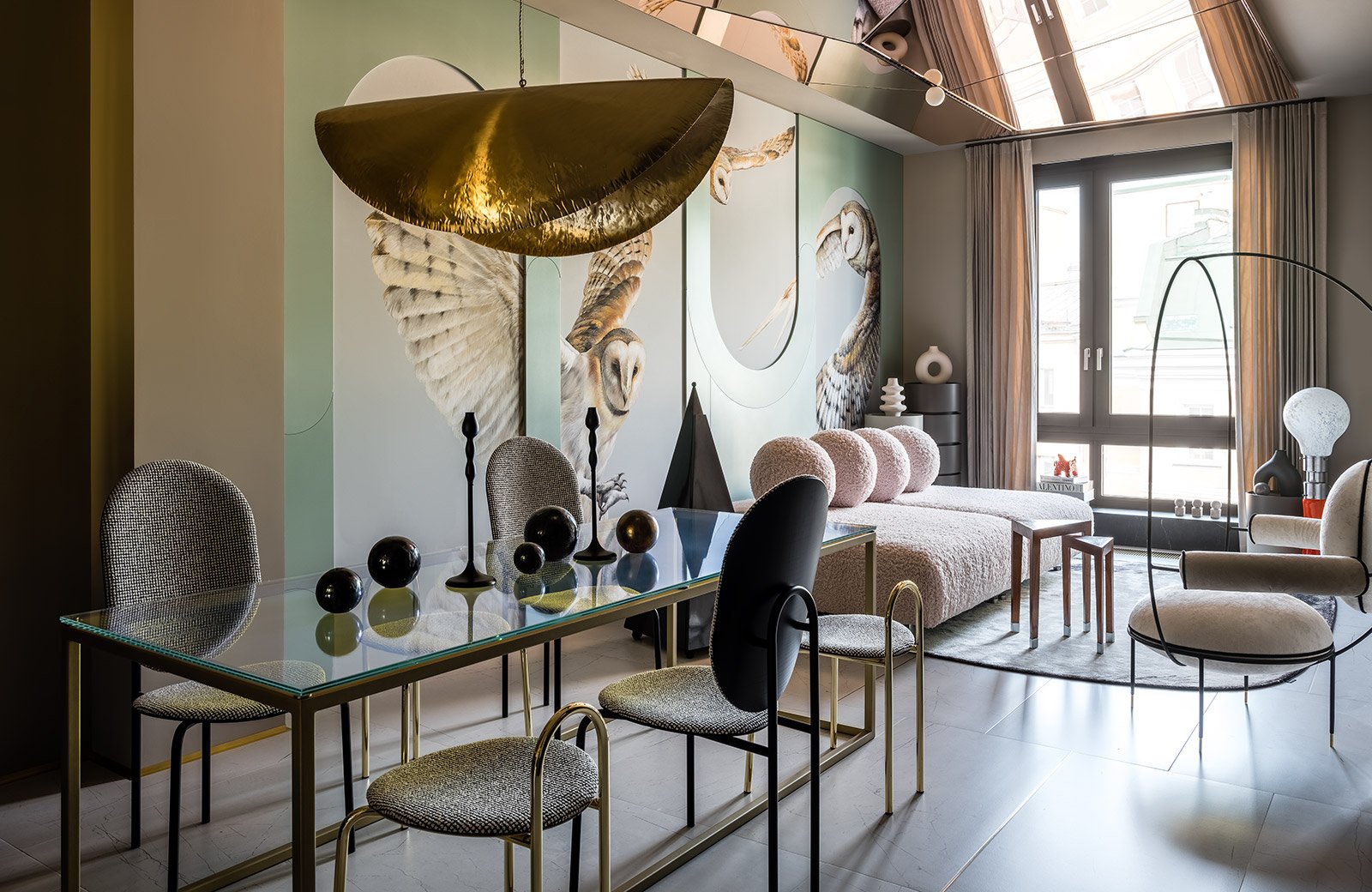 The sophisticated interior was not determined just by its prestigious location, it was mainly informed by the simple geometry of the room. With two 69 square metre windows and the need for an isolated bedroom, a highly elongated living room was planned, with a clever use of mirrors and track lighting employed to visually change the geometry of the room.⁠
To continue the visual trickery, the apartment also features a beautiful selection of furniture featuring shiny textures and glass finishes including the elegant tubular steel frame of the lyrical Michelle dining chairs and stools finished in a mixture of gold chrome and satin black frames.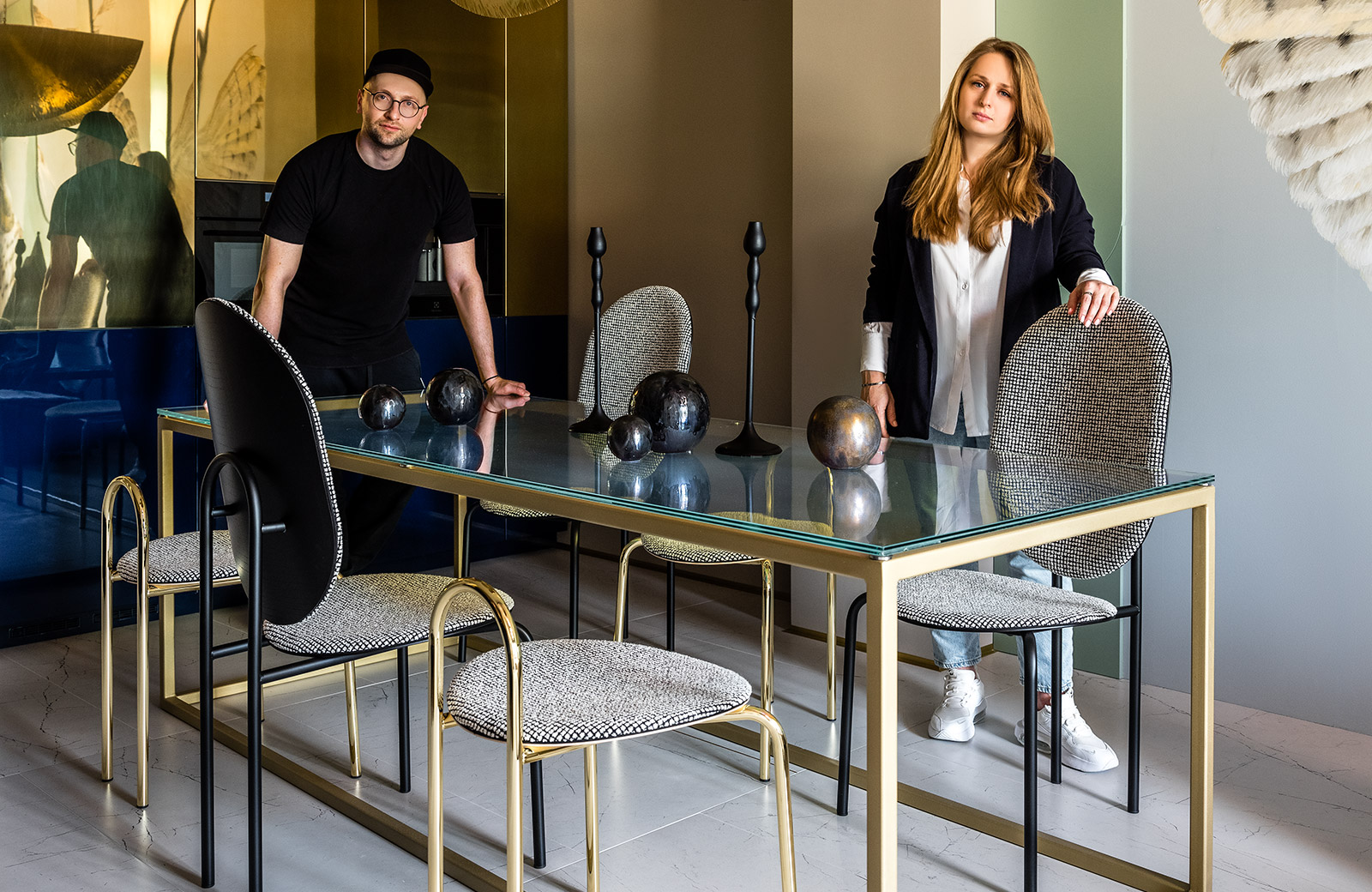 Project: Residential
Interior Design: @lesha2018 @tatyana_b00⁠
Photography: Evegeny Kulibaba c/o @elledecorationru⁠