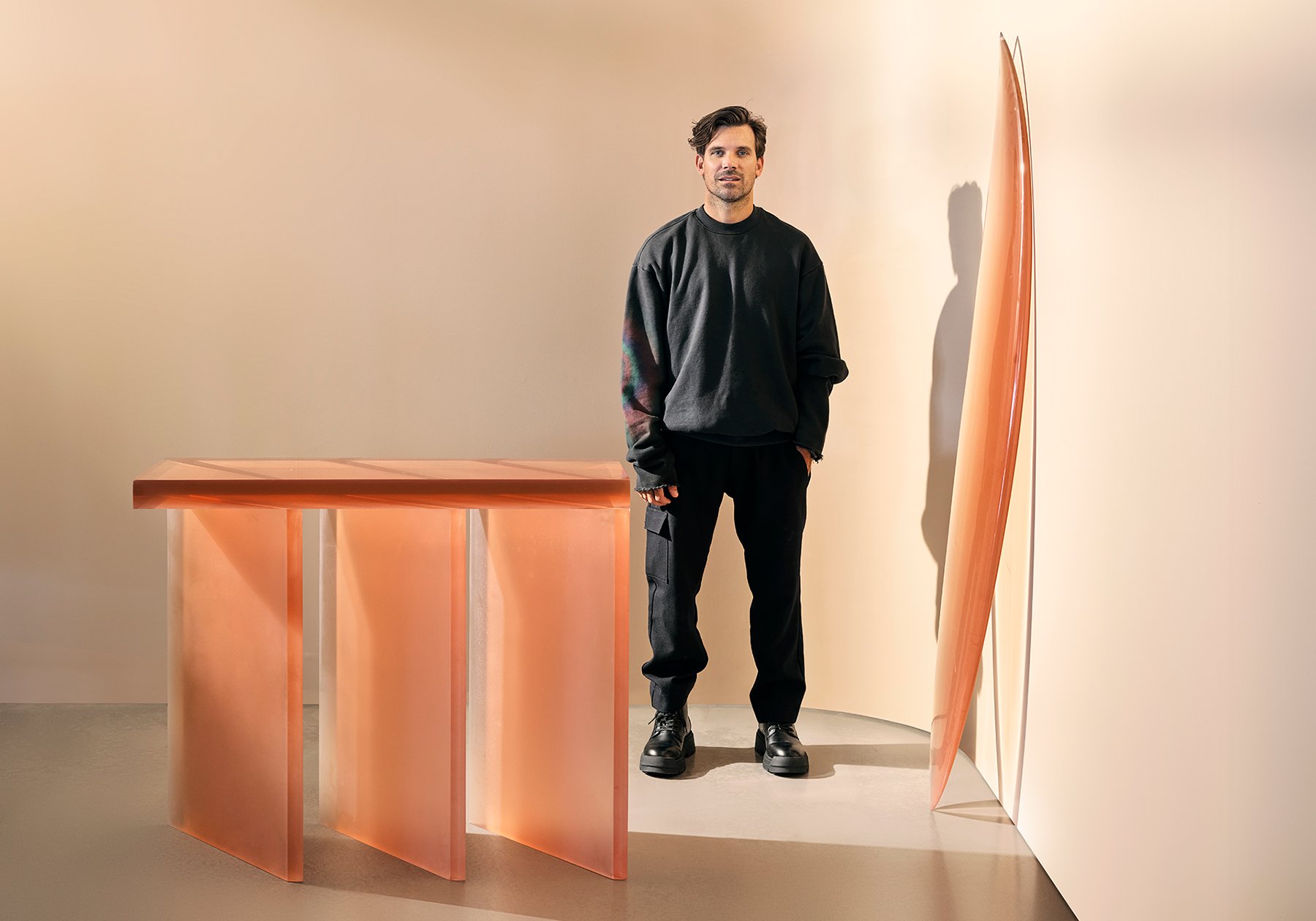 REFRACT, A NEW COLLECTION HAS LANDED
A distinctly Australian combination of laid-back cool and casual sophistication underpins the 'Refract' collection, which was developed over a 2 year collaborative design process with innovative multidisciplinary designer and founder of Haydenshapes, Hayden Cox, the SP01 team and the talented @mrlorrain.
Comprising a console, side table, coffee table and resin sculpture surfboard, the launch collection of resin pieces is handcrafted in Sydney is now available by design retailer Space Furniture and select design partners globally.
A blend of delicate craftsmanship and lineal minimalism, it's the distinct materiality that plays the leading role in shape, opacity and colour selection in the collection's design.
With a hand feel of stone and a visual likeness to glass, the internal catalyst textures of resin allow light to shift and refract - like sun through seawater. The stacked lineal shapes that form the table bases take design cues from a wave set. The slabs each glowing at the tip and deepening in colour as each prism expands.
-
Refract was photographed by Anson Smart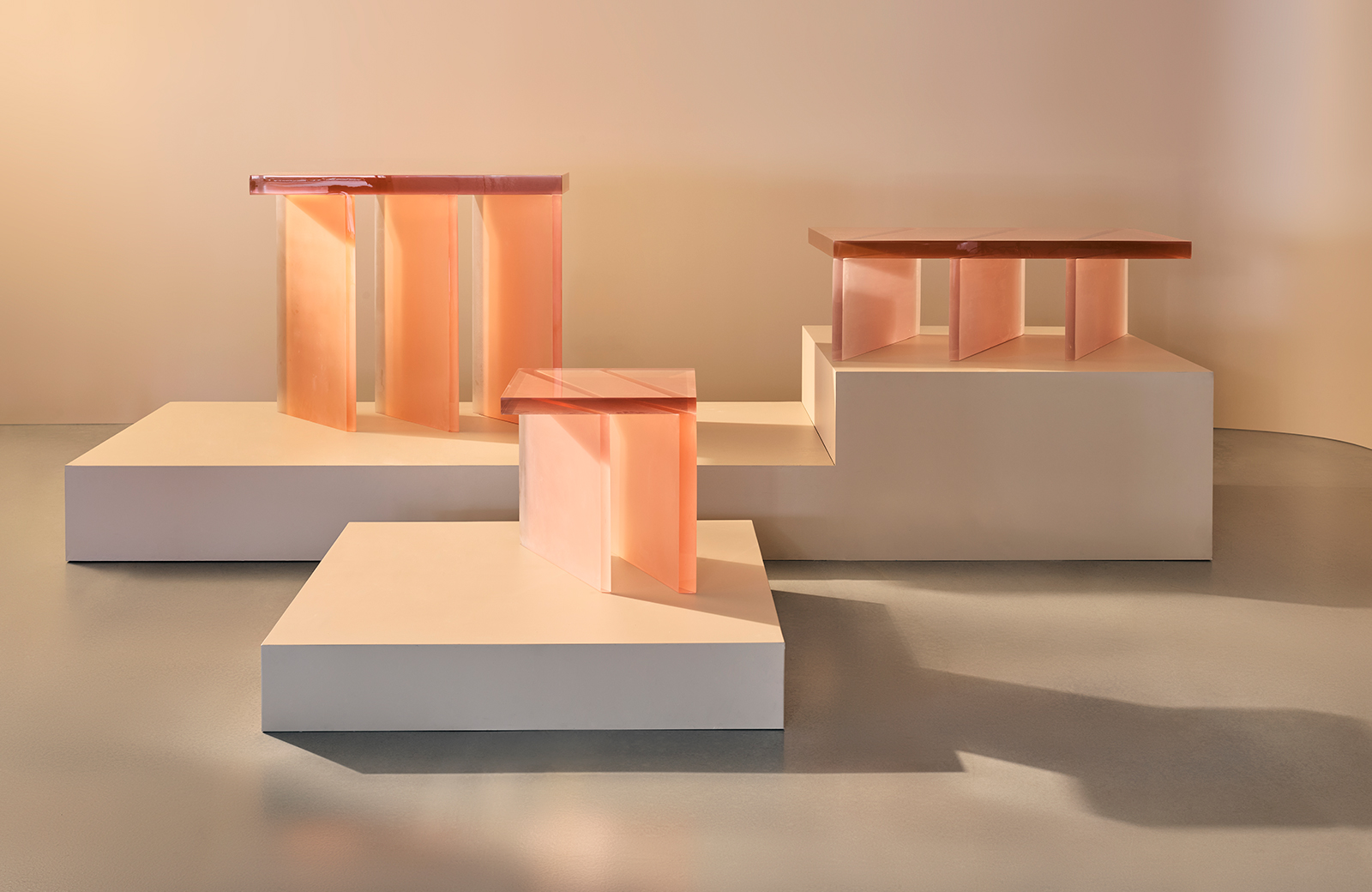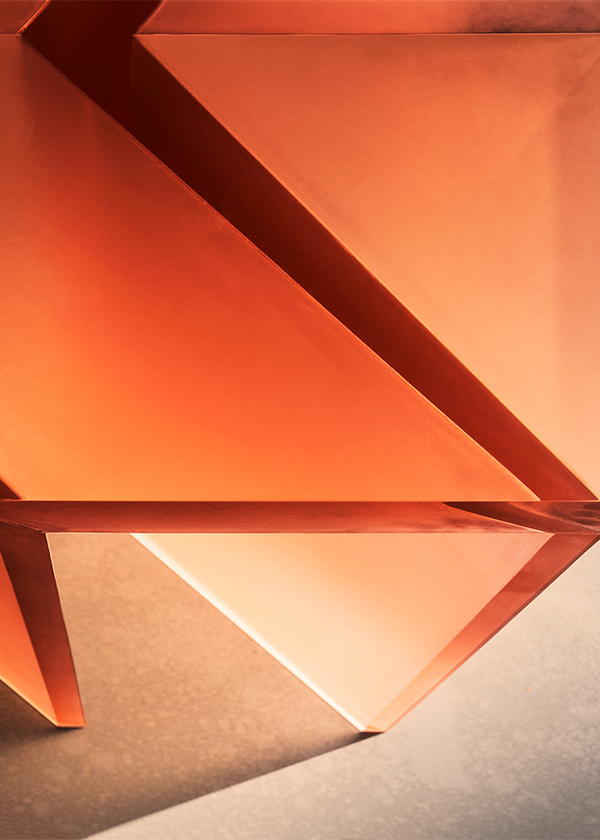 "The design process was an exploration of the relationship between the material and light. Working with intersected forms and shapes of varying thickness and transparency, each piece has been designed to uniquely interact with its space - ever changing its hue over the day and viewpoint. I'm honoured to work with the team at SP01 and Space Furniture, a like-minded Australian brand built around design and craftsmanship." Hayden Cox
No stranger to the innovative application of resin, Hayden has previously partnered on collaborative works with Award Winning Interior Designer Blainey North, high profile New York contemporary Artist Daniel Arsham and most recently with Akin Atelier for The Art Gallery of NSW 'Sydney Modern' project Gallery Shop.