Building on the spectacular success of the original SP01 Jeanette chair, Tom Fereday has extrapolated its generous, deep tub wire-frame aesthetic to create a lounge style sofa which is featured here.
"Sydney-based industrial designer Tom Fereday has launched the Jeanette Sofa as part of his wider outdoor collection. With its low-slung, high-back design, the sofa features a sculptural wire lounge elegantly contrasted with soft, inviting cushions." — Pauline Morrissey, Great Outdoors by Domain Prestige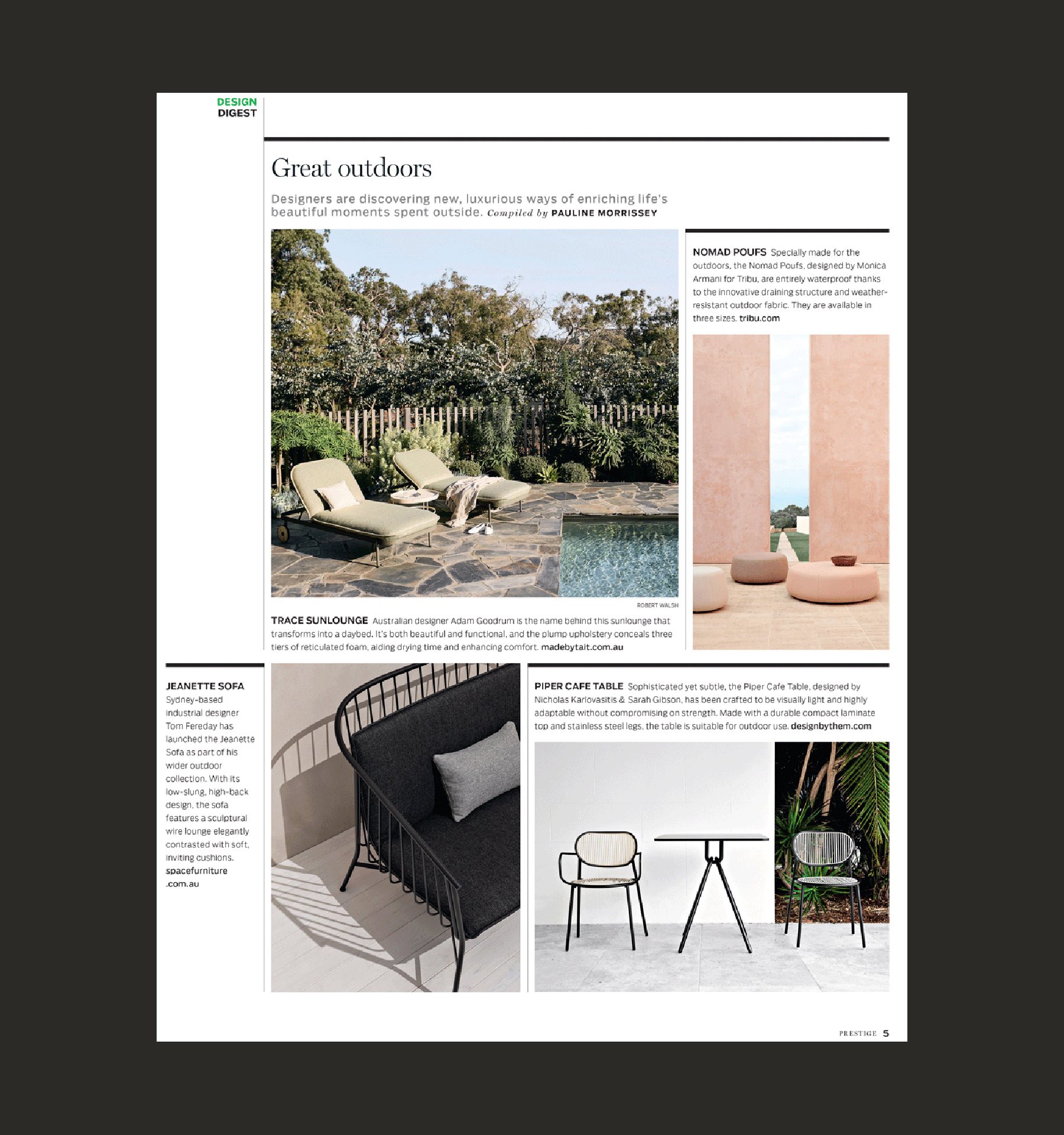 A perfect porch companion that sits lightly in any space the Jeanette sofa has can work in commercial, residential or resort style settings.