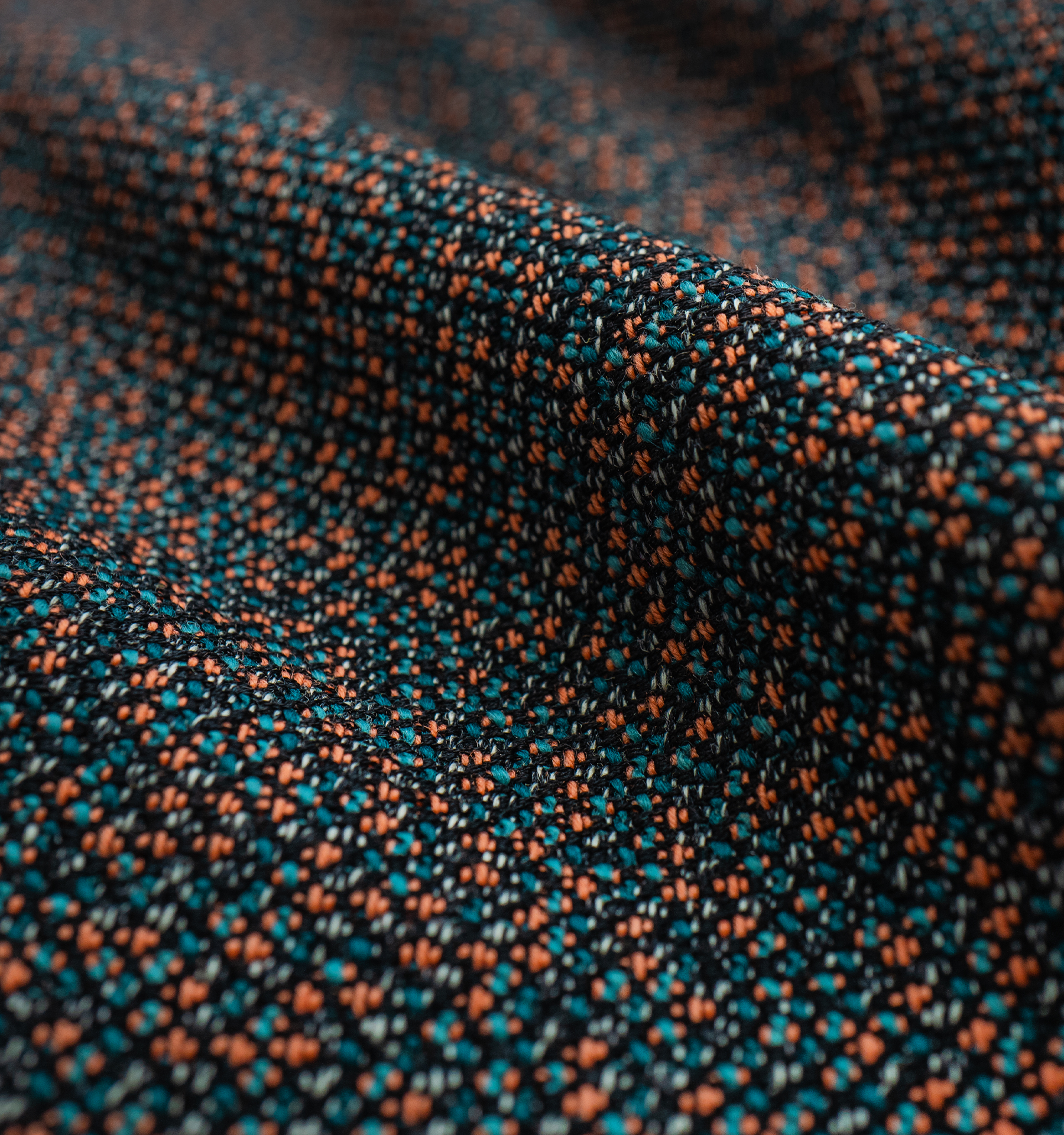 Choosing the right fabrics for furniture can often be an overwhelming experience. Curiously, what delivers an exceptional result on one particular furniture design might not look, or perform, so well on another. Working with experienced sales staff who know their product is a good place to start but a little background information can also be extremely useful. In this edition, in the Material World series, we explore SP01's approach to the luxurious world of upholstery fabric.
Sources matter and SP01 buys fabrics directly from European mills in Germany and Italy. These heritage, family-run mills often specialise in producing one or two specific fabrics to the highest quality. Typically, this means velvets and jacquards from one mill, worsted woollen fabrics from another, and high-tech 3-D textured structures, outdoor and performance fabrics from yet another source.

"I edit the fabric collection myself,' explains Matt Lorrain, Creative Director of SP01, 'and try to include fabrics that not only look and feel great but meet various international certifications to ensure they wear well and are both fade and fire resistant.' "We understand that using quality fabrics helps take our upholstered designs to another level, providing a rich, tactile experience for the user."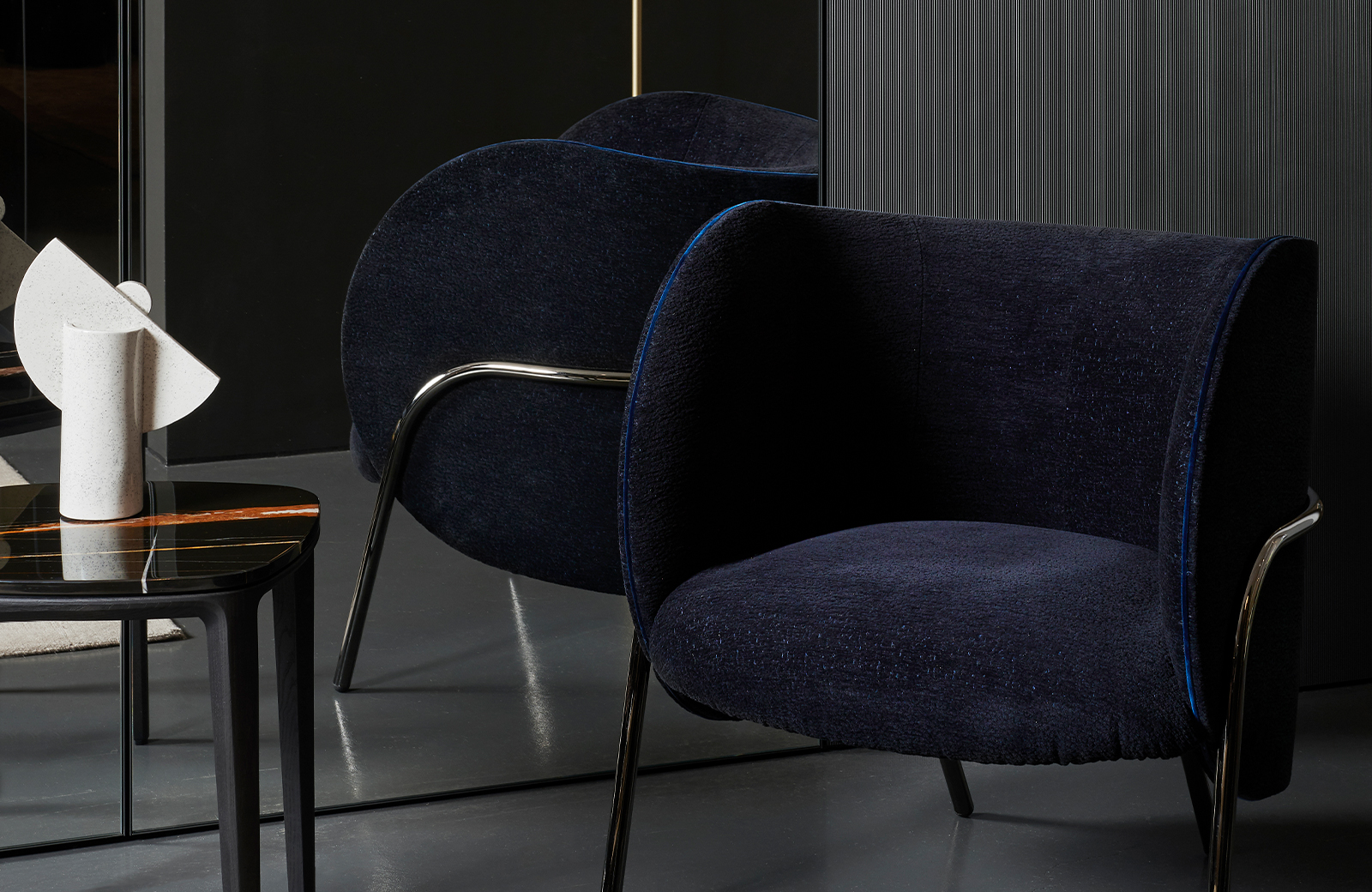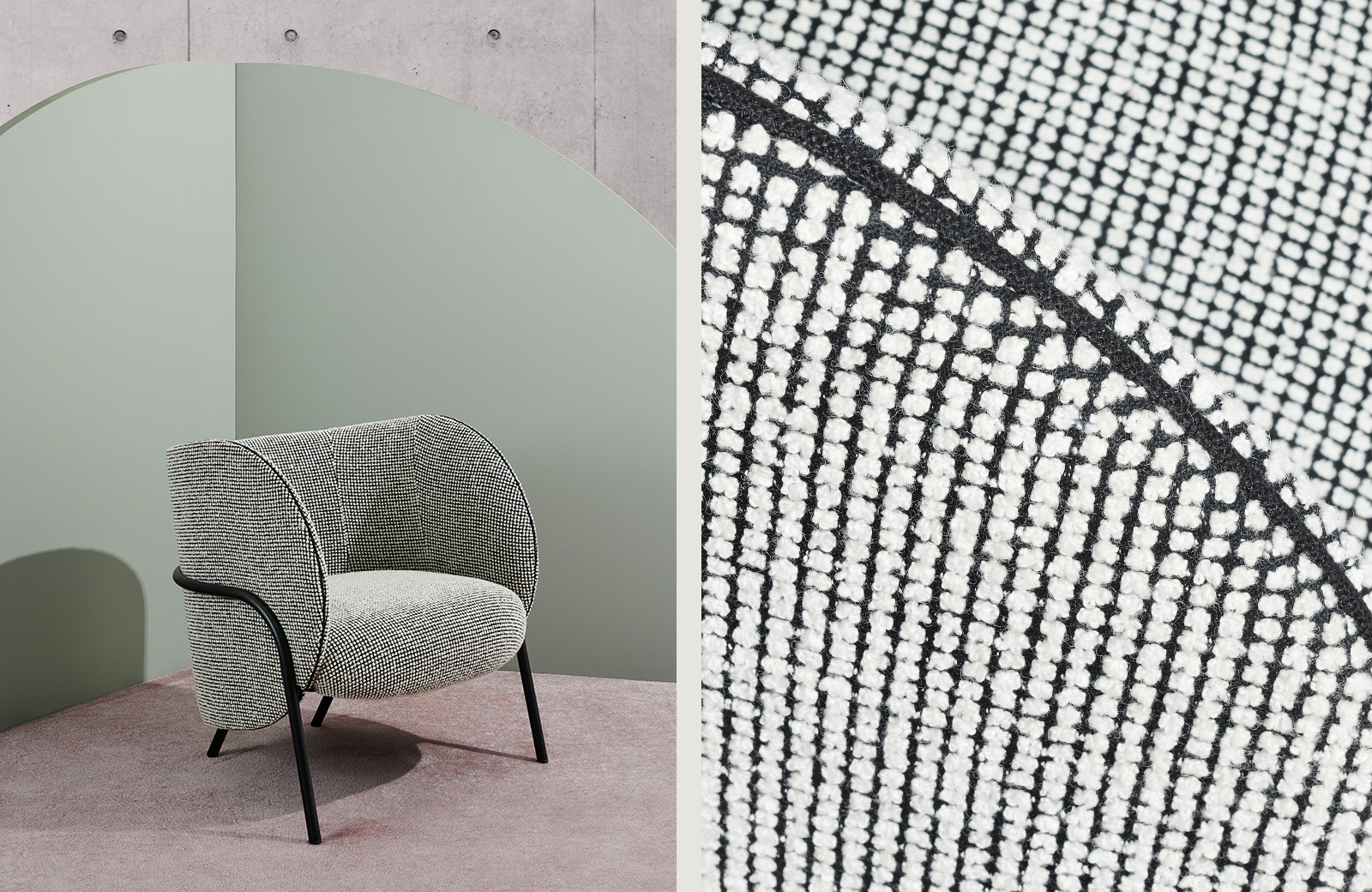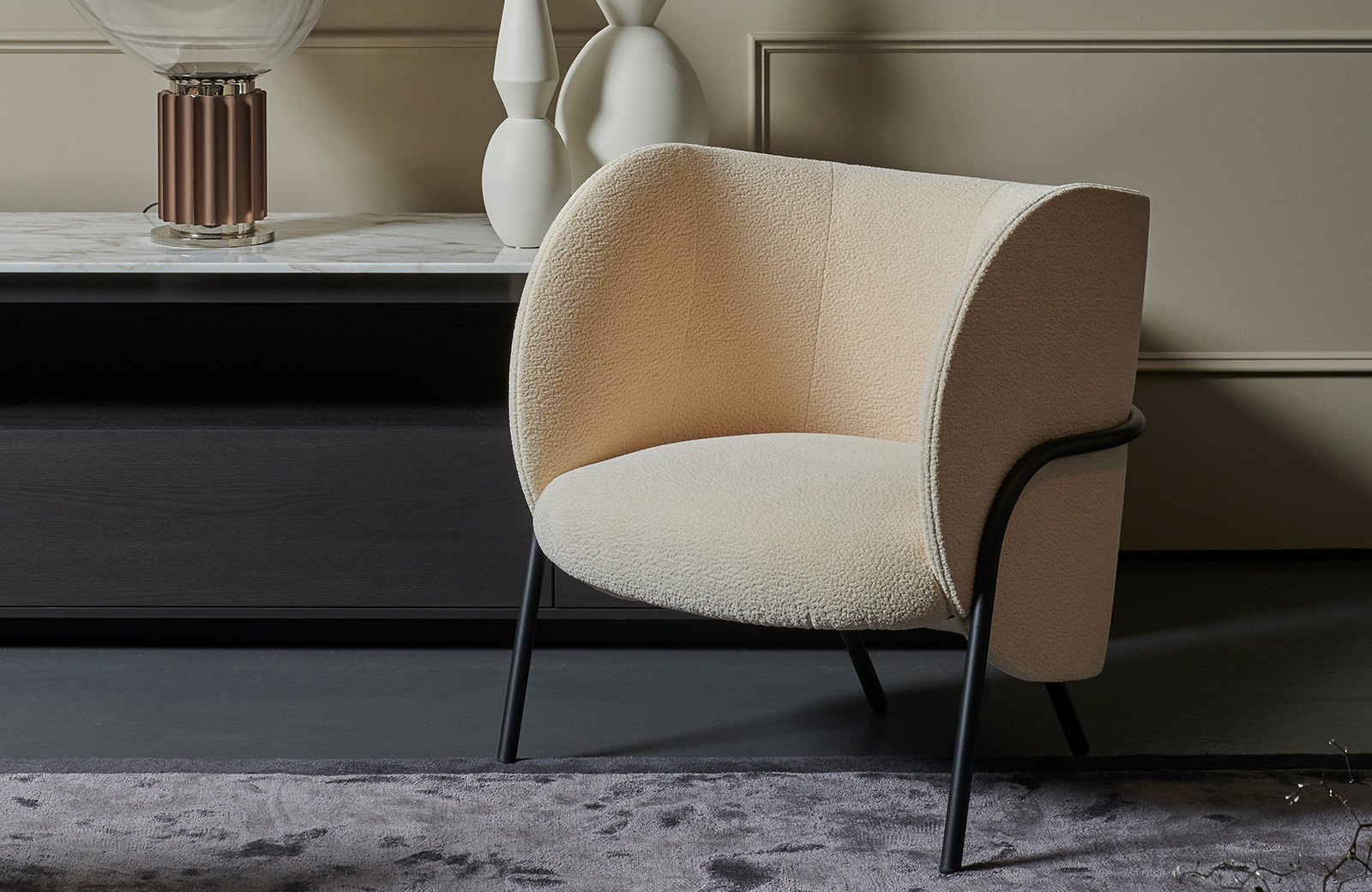 Within the SP01 collection there are fabrics that meet the British Standard, Californian Standard, IMO Marine Standard and several other international standards. Selecting fabrics that adhere to these criteria ensures fabrics meet an agreed performance metric in terms of rub rating (wear factor), UV resistance (fading) and Pill rating (damaged fibres gathering on a fabrics surface) among many other factors and are the result of rigorous lab tests applied to each fabric.

The current collection has an interesting mix of fabric types with a focus on larger structures in boucle and chenille, along with woven fabrics with a high wool content. Fashion-driven, highly textured fabrics are also present to allow designers to push the creative envelope. The aim is to provide customers with a variety of fabrics to choose from in interesting, complex tones so that a wide range of looks can be achieved from the understated and classic to the daring and highly individual. "We always aim for a soft 'hand' on the fabrics even if they may be suitable for high traffic areas," says Matt Lorrain. "A lot of our furniture is used across commercial and residential so it's important to offer the softness expected in domestic interiors but also the durability required for commercial settings."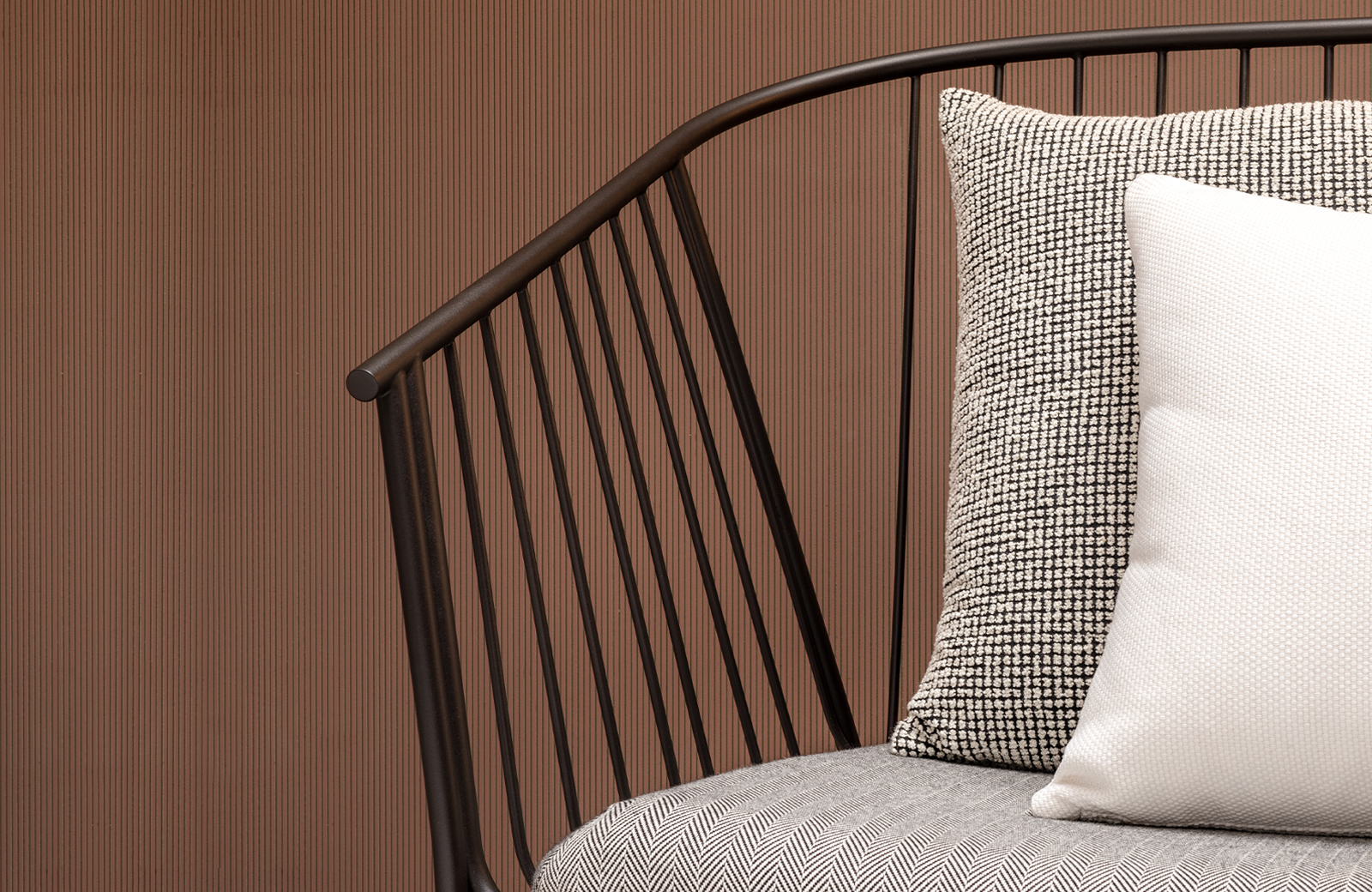 "We understand that using quality fabrics helps take our upholstered designs to another level, providing a rich, tactile experience for the user."
Matt Lorrain, Creative Director @ SP01

Recent advances in outdoor fabrics have allowed SP01 to achieve their desire for a softness in their fabrics even in products designed specifically for long-term outdoor exposure. These fabrics are highly resistant to weather while delivering a similar look and feel as sophisticated indoor fabrics with their muted colour options and intricate woven pattern. Only offered on SP01's outdoor collection, these fabrics are backed with rubber to further improve their water resistance and therefore the fabric's longevity when used as upholstery. They are also UV stable.

SP01 is highly experienced in upholstering furniture in fabrics outside of the collection. In fact, this flexibility has become an important part of the brand's success with upholstered designs in the hospitality sector, across hotels and restaurants, bars and cruise ships. SP01's technical team tests all fabrics that customers are interested in using prior to the manufacture of any seating component. This ensures the fabric is suitable for the shape and style of the design and that it meets, or exceeds, SP01's rigorous technical standards.