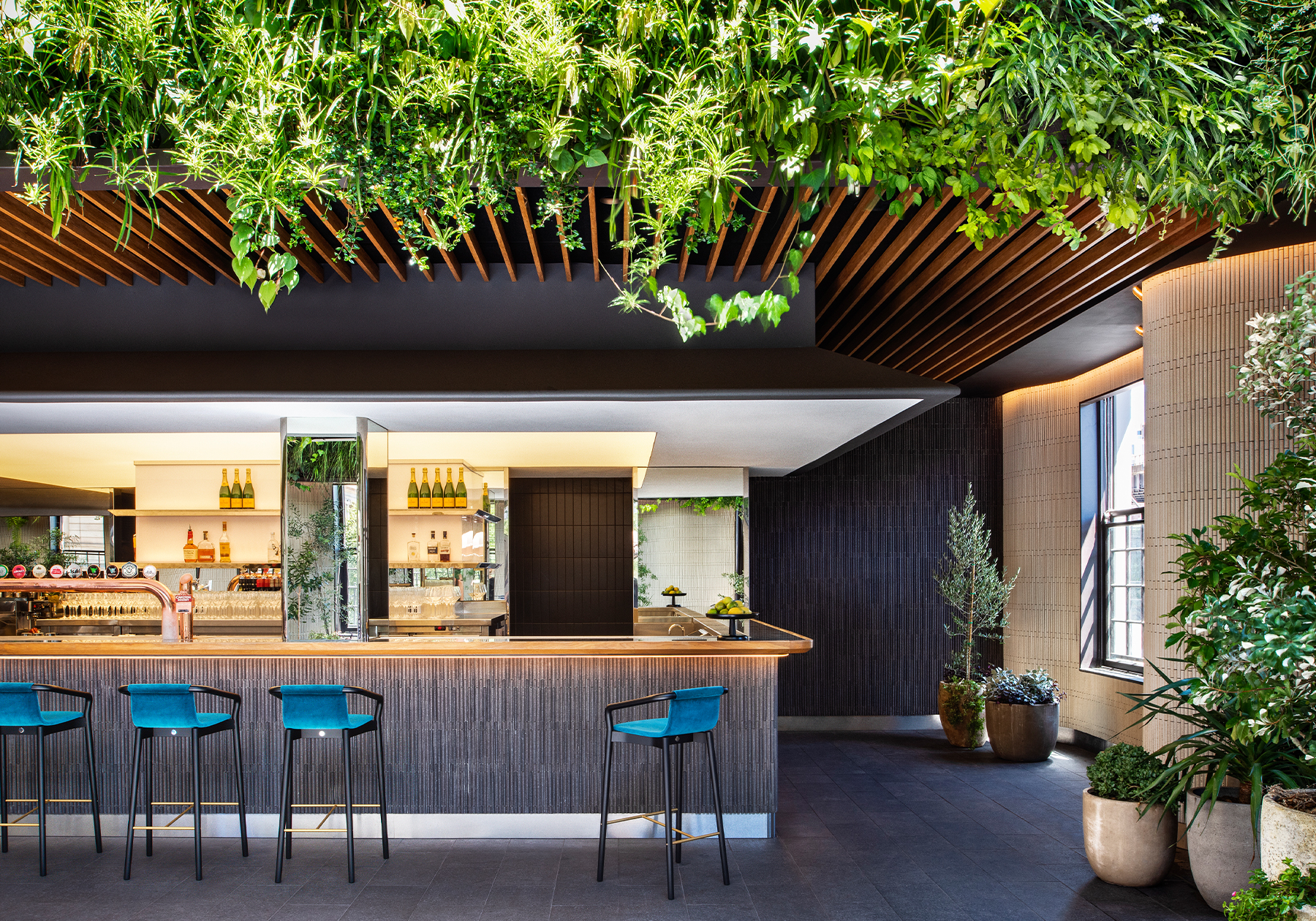 The aim of SP01 has always been to make furniture that is original and beautiful but also approachable and fun. These attributes make many of our designs highly prized in hospitality projects where this combination of wow factor and warmth are an essential ingredient.
Our Thomas barstool has become something of a go to design for bars and hotels for its combination of comfort, strength and fashionable fabric options. Selected by leading interior design firms such as Mim Design, Richards Stanisich and Tzannes for recent projects, the barstool comes in a wide range of fabrics leather and material finishes to give interior designers a broad palette to work with.
Outdoor dining and alfresco bars are a key element in modern hospitality. Our Jeanette Collection with its mix of coffee tables, barstools, armchairs and sofas by Australian design Tom Fereday has won over the hearts of many designers for its cool contemporary take on mid-century wire designs. Visually light with a geometric interplay of steel bar and wire rod, the products deliver a sophisticated but very approachable look.
The Chee Collection of barstools and dining chairs also designed by Fereday, has attracted a strong following globally recently being used to great effect in the Helvetia Hotel Pool Bar in Zurich. Highly effective in this project's pastel coloured palette, the chairs have a soft rounded shape and interesting web of fine wire rods that add a playful, decorative touch.